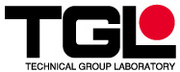 Technical Group Laboratory, Inc. (株式会社テイジイエル) (usually abbreviated TGL) is a Japanese game developer and publisher. It was founded in July 1984 in Osaka. The company is famous for popular video game series such as Farland Story and Variable Geo. TGL has been also involved with the production of adult games under their brand GIGA. The Taiwanese WindThunder team they formerly owned, with whom they produced the Guardian's Sword series for Windows, is currently an independent developer since 2001.
External Links
Edit
Ad blocker interference detected!
Wikia is a free-to-use site that makes money from advertising. We have a modified experience for viewers using ad blockers

Wikia is not accessible if you've made further modifications. Remove the custom ad blocker rule(s) and the page will load as expected.